Our Story
Founded in 2017 by sisters Danielle Harmadi and Brianne Martin as a travel fund and creative outlet. Throughout the years they have built the Freshwater brand to be loved and recognized internationally. 
Our world is filled with buttery-soft leather, pretty acrylics, and the constant need to create handcrafted goods that give people a moment of joy in their everyday lives.
Our Mission
Freshwater is designed to make waves in the world through purposefully curated goods. When you shop with us, you are supporting more than a small business – you are supporting a movement that is set on making products that will spark joy and set your mind at ease.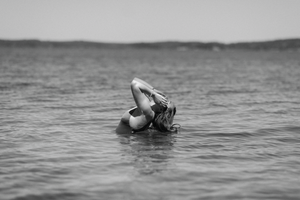 Our Owners (And Sisters)
Dani and Bri have been building the Freshwater brand for the last seven years by learning as they went; on the principle that all curated goods should be well-made, high-quality, and an accessible luxury.
Our Look
Inspired, designed, and curated by the waves – Freshwater goods are as timeless as the open waters. Best known for reimagining the classic vintage hotel keychain, Freshwater has continued to evolve what it looks like to handcraft leather goods and acrylic accessories by utilizing purposeful design and thoughtful humor. Our products are meant to be used and loved each and every day.
Our Products
All of our products are made to order and handcrafted with love in Augusta, GA. All Freshwater goods are made with top-grain leather (think genuine, but a step above), premium velvet, high-quality acrylic, and solid brass hardware. Freshwater goods are made for those who enjoy the small things in life.
Treat Yourself to
Bri & Dani's Favorites
In A Store Near You
Explore Our Stockists
From coast to coast, you can find Freshwater products in retailers across the U.S., Canada, and internationally as well. Discover all of the retailers that currently stock our curated goods. Who knows, one could be in your city!
DISCOVER NOW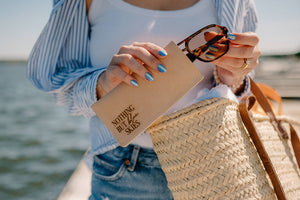 Psst... We do custom goods
Wholesale & Faire
We are committed to partnering with the best retailers – from boutiques, resorts, and gift shops to marketing firms, we can create the perfect collection of customized Freshwater goods curated for your business.
Learn More